CANE MOLASSES
Cane molasses is a natural and healthy food, suitable for vegan (since it comes from sugar cane), especially recommended to replace other less healthy sweeteners, such as white sugar.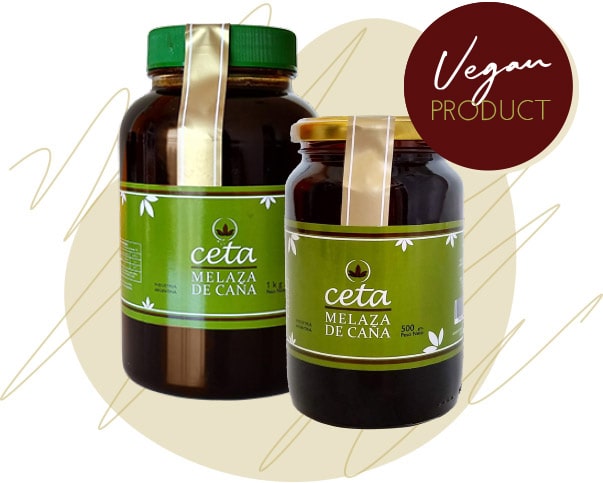 RETAIL PRESENTATIONS
1 kg plastic pot
500 g glass jar
INDUSTRIAL PRESENTATIONS
Plastic bucket 5, 14 and 28 kgg
Plastic container with wheels and dosing valve of 530 and 840 kg
1450 kg plastic container with dosing valve
Metal drum with internal sanitary bathroom of 300 kg
PROPERTIES OF THE CANE MOLASSES
GREAT SUPPLY OF ESSENTIAL NUTRIENTS
CARBOHYDRATES: essential for energy production.
VITAMINS: especially vitamins of group B (especially vitamin B6).
MINERALS: Helps to reserve iron, good for people suffering from anemia. It is an excellent source of calcium, it helps the impulses of the brain to the body, regulates the enzymatic activity, collaborates with the contraction of the muscles and removes toxins from the colon. High content of magnesium to strengthen bones. In addition to copper, potassium, manganese that help the production of melamine in the skin, the production of good cholesterol in the blood, and strengthen muscles, among other things.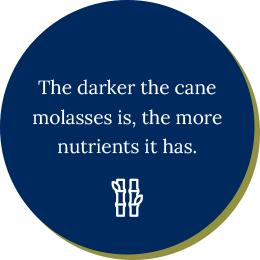 ALLY FOR URBAN CROPS
Feeds beneficial microorganisms in the soil and enriches it with essential minerals and vitamins.
Improves the structure and water retention of the soil.
Helps prevent the accumulation of pathogens that could damage plants and acts as a natural insecticide.
Collaborates to minimize the risk of salt accumulation in the soil.

COMPLEMENT FOR ANIMAL NUTRITION
Used to produce protein concentrates and yeasts for cattle fattening.
Functional ingredient for the production of pet food.


Molasses naturally contains a very low percentage of sulphites; therefore, we have stated it on the label (Allergen Act). Our cane molasses is sold in its virgin state and does not contain any sulphide processes (process which is used for the product preservation). Thus, it is suitable for human consumption as well as a soil fertilizer.